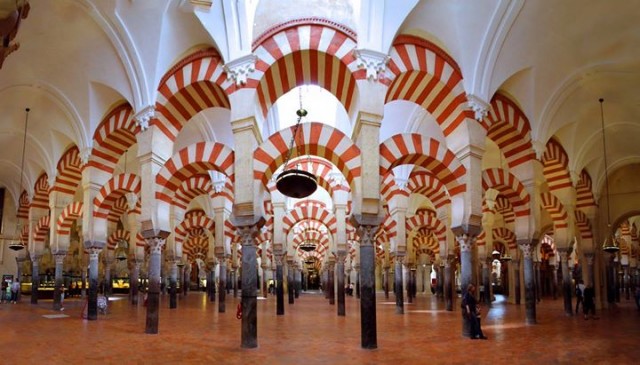 ¡ERASMUS!
¡Nos vamos de visita a La Mezquita! Sí todavía no la has visto o eres nuevo en Córdoba y quieres disfrutar de un 50% de descuento en la entrada con tu carnet EIS, ¡vente con nosotros!
► ¿CUÁNDO?
Sábado 23 de enero
► ¿DÓNDE?
El meeting point será en Plaza de las Tendillas a las 15.30
► ¿CÓMO?
Para obtener una de las entradas limitadas, ven a la oficina a por ella. Estamos abiertos de lunes a viernes de 19.00 a 21.00 en Banagher (C/ Camino de los Sastres, 7)
► ¿CUÁNTO?
La visita más audioguía por solo 5,5€
¡No te pierdas la visita a uno de los monumentos más famosos, carismáticos y bellos de España, la joya de Córdoba!
——- ENGLISH VERSION ———
ERASMUS!
We are visiting La Mezquita! If you still haven't visited it or you're just arrived in Córdoba and want to enjoy a 50% off on the price with your EIS Card, join us!
► WHEN?
Saturday the 23rd at 15.30
► WHERE?
Our meeting point will be on Plaza de las Tendillas at 15.30
► HOW?
In order to get one of the limited tickets, head to the office located in Banagher. We're open from Monday to Friday from 19.00 to 21.00
► HOW MUCH?
The price for the visit plus audioguide is just 5,5€
Do not miss this visit to one of the most famous, charismatic and beautiful monuments, the jewel of Córdoba!
Más Información