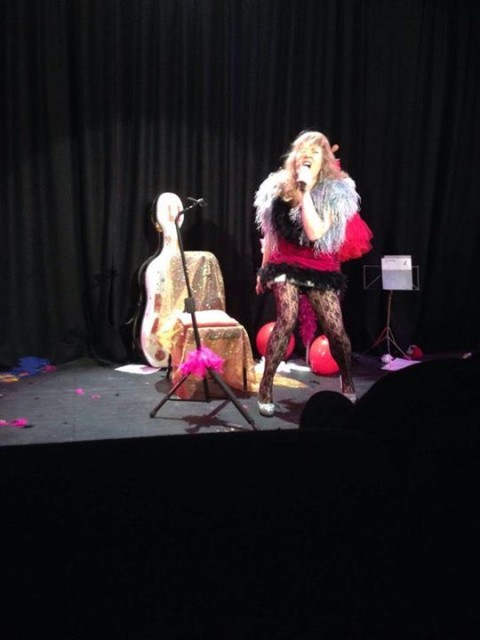 Una rubia, un violonchelo, un látigo, y playback digital…
Estruendosa, conmovedora, sensual e hilarante. Un entretenimiento completamente fuera de lo normal. La chelista, compositora e intérprete Zoë Martlew, presenta su música original para violonchelo, voz y sound tracks combinadas con zany teatro y comedia.
Escrita e interpretada por Zoë Martlew.
——-ENGLISH BELOW——–
A blonde, a cello, a whip and a lot of digital playback…
Uproarious, moving, sexy, hilarious and utterly off the wall fast-paced entertainment by cellist, composer and performer Zoë Martlew, featuring her original music for cello, voice and sound tracks combined with zany theatre and comedy.
Written and performed by Zoë Martlew
Más Información