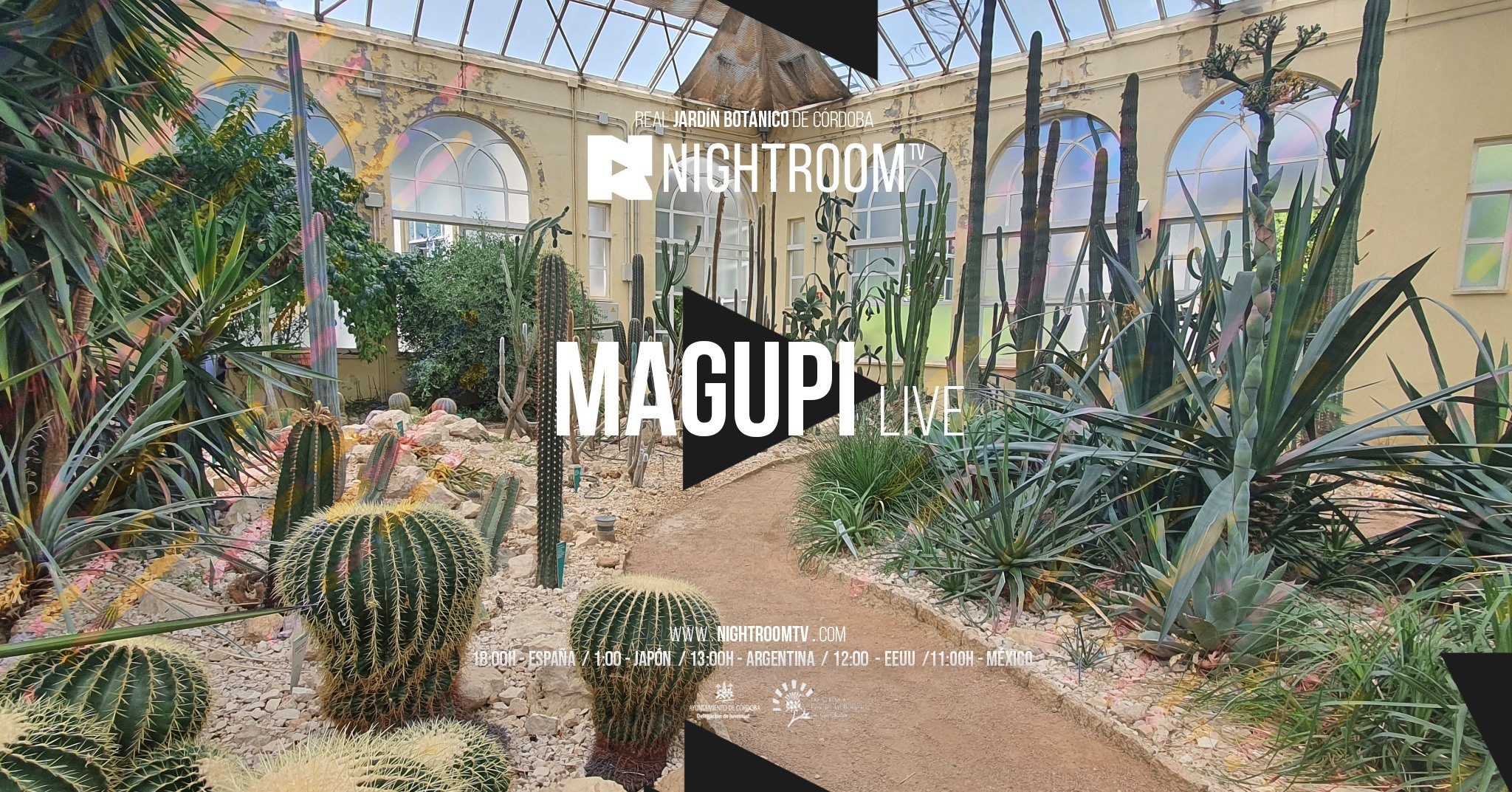 Night Room TV presenta "Magupi live", desde un enclave único como es el Real Jardín Botánico.
Es uno de los artistas más importantes de la escena contemporánea de Portugal. Por su sonido étnico y orgánico, Marcio fusiona de manera magistral la electrónica más vanguardista con los sonidos tribales de uno de sus instrumentos preferidos, un original xilófono.
Una combinación única y original que hacen de Magupi un músico único en su especie. Sus innumerables EP´s y colaboraciones con grandes artistas a nivel internacional, como Nicola Cruz, han hecho de este compositor una pieza fundamental en la cultura musical de Lisboa.
Un verdadero privilegio para Night Room tv contar él en exclusiva, desde el Real Jardín Botánico de Córdoba para todo el planeta.
Nuestro más sincero agradecimiento al Ayuntamiento de Córdoba y al Real Jardín Botánico por hacerlo posible.
////////////////////////////////////////////////////////////////////////////////
Night Room TV presents "Magupi live", from a unique enclave such as the Royal Botanical Garden.
He is one of the most important artists on the contemporary Portuguese scene. Due to its ethnic and organic sound, Marcio masterfully fuses the most avant-garde electronics with the tribal sounds of one of his favorite instruments, an original xylophone.
A unique and original combination that makes Magupi a one-of-a-kind musician. His countless EP's and collaborations with great international artists, such as Nicola Cruz, have made this composer a fundamental piece in the musical culture of Lisbon.
A true privilege for Night Room tv to tell him exclusively, from the Royal Botanical Garden of Córdoba for the whole planet.
Our sincere thanks to the Córdoba City Council and the Royal Botanical Garden for making it possible.