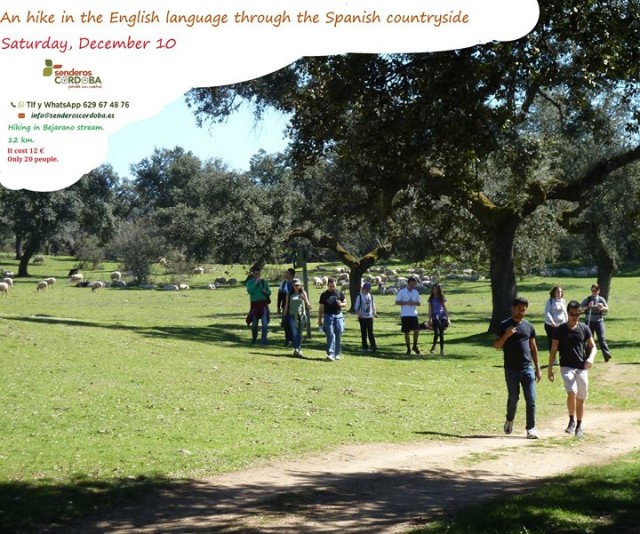 An hike in the English language through the Spanish countryside
Explore breathtaking Cordoba while also improving your English conversational skills.
English Outdoors is brand new to Cordoba, and gives walkers the chance to exercise and discover amazing new hiking routes while at the same time practicing English with native speakers from the UK and Ireland.
This amazing opportunity to take your English language practice outside into the open air will take place on Saturday 10 December at 9am, when we'll set off on a 12km hike around the beautiful Bejarano stream.
This English-speaking hike is open to those with an intermediate level of English or above (B1 minimum). There are only 20 places in total, so what are you waiting for? Get your hiking boots on and sign up!
Más Información