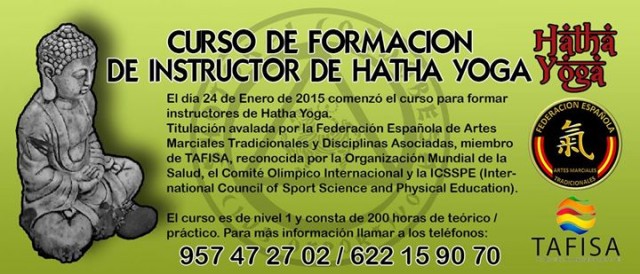 El día 24 de Enero de 2015 comenzó el curso para formar instructores de Hatha Yoga.
Titulación avalada por la Federación Española de Artes Marciales Tradicionales y Disciplinas Asociadas, miembro de TAFISA, reconocida por la Organización Mundial de la Salud, el Comité Olímpico Internacional y la ICSSPE (International Council of Sport Science and Physical Education).
El curso es de nivel 1 y consta de 200 horas de teórico/práctico.
Para más información llamar a los teléfonos 957 47 27 02 / 622 15 90 70.
Más Información